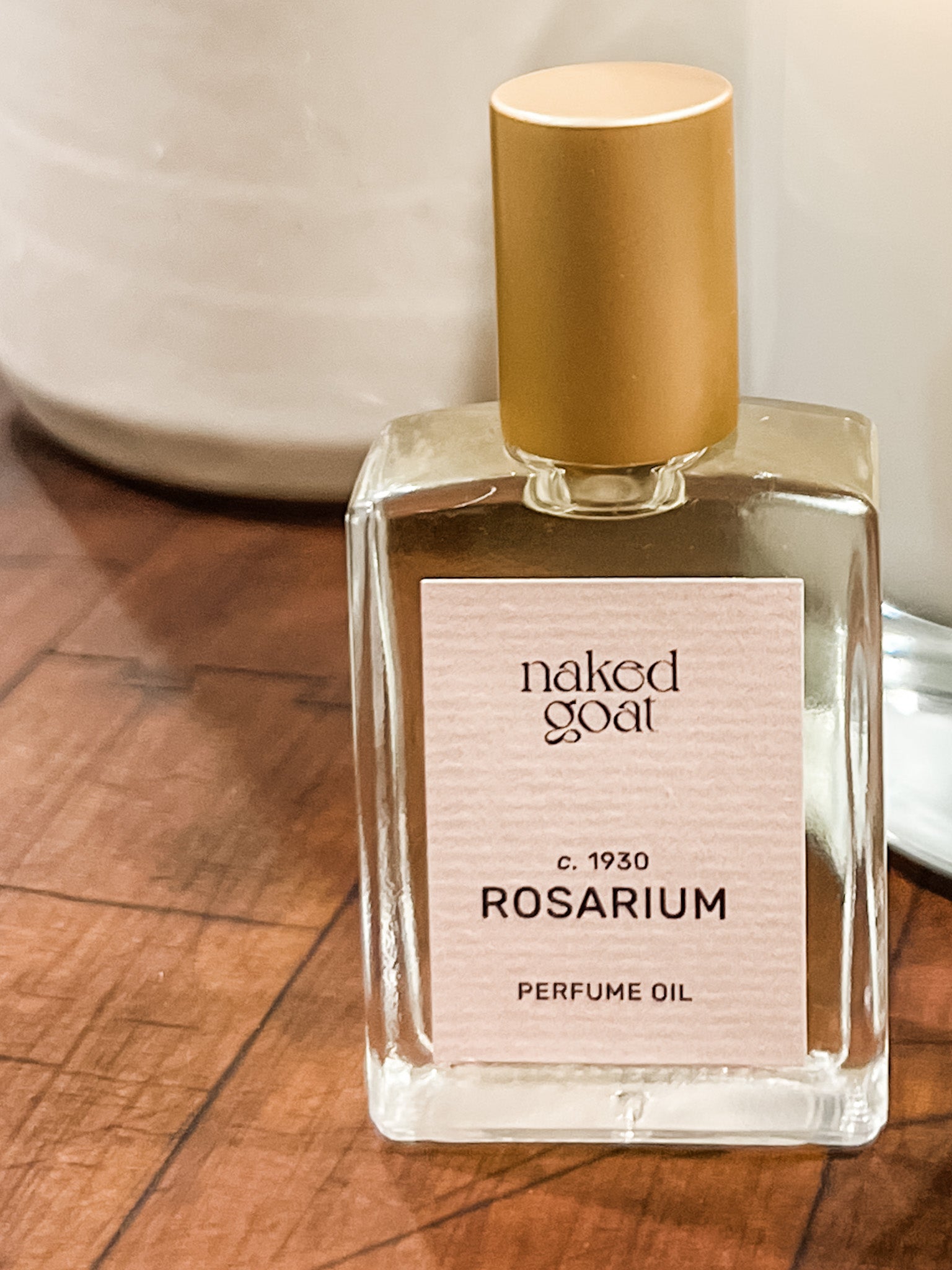 Launching 11.1.22 @ 11:11am (EST)
Scent is powerful. 
An outward, sensorial notion that allows us to connect to others, to our past, and at times, feel a memory. 
Rosarium c. 1930
Rosarium starts with an earthy, root forward Vetiver that gently opens into a layered Centifolia Rose met by a warm, spiced finish.

Once upon a time...
Fresh linens tucked me in and sweet stories were always waiting to be told until I couldn't hold my eyes open any longer. Morning light filled the house with such pure warmth and the cuckoo clock sang a melody that I waited each hour to hear. It hung above the piano that I never had the patience to learn.

Sunday afternoons were filled with hands that smelled like fresh earth and green gardens. Grandpa gathered green beans, tomatoes and the occasional ears of corn. He delighted in his towering sunflowers that cast shadows across the yard. I watched the leaves as they danced back and forth.

The house was cradled by roses, all the way around. Their petals were as soft as velvet. Each one smelled a little different from the next but together they played a seamless Summer symphony that drifted through the open kitchen window.

As hours past, so much love filled those walls - it was time for Sunday supper, Grandma smiled.

Those traditions have since past, but those memories will forever remain etched into my heart. My grandma's embrace, her smile, and her silver hair was home. She was love, Rosarium is love.

For Marjorie Rosanna, my angel.
Fauna c. 1957
Fauna is the sun, the moon and the stars shining a light to offer guidance and rest in the shadows. By nature, it's a familiar, animalistic accord opening with musk pulling you close and calling for your return. Along the way, it's met by night blooming Jasmine that dances free from form and unfolds into the soul soothing majesty of Olibanum.

Once upon a time...
You were mine and I was yours. Our worlds circled each other with a gravity so strong that nothing on this earth could separate. Your free spirit, your body and your own passions were sacrificed for me. Unknowingly, I filled the hollows with a love that cannot be put into words. As time passed, I felt your pull which somehow began to clash with my own. Always within reach, you stepped back as the gravity of the world quickly took me into its orbit. I fell into my own freedom, my own strength and into a mindset of neverending invincibility.

It was in those years that I came to fully understand the magnitude of our bond when I too became a mother. The cycle continues as I watch my own find footing outside of me. I return to you time and time again for guidance, rest and the forever warmth of your love.

For my momma.
Cactus c. 2014
Floral notes sweeten a sandalwood foundation. Soft musk lingers behind leaving traces of a letter you wrote to yourself years ago.

Once upon a time...
Embers of creativity were glowing underneath layers and layers of responsibility. Somewhere beneath was a girl who would never settle, who followed her heart and who was filled with possibility.

In 2014 I found the voice that belonged to that girl, the one that was quieted all those years ago. Then and there, I decided whatever path I would go down next would be my own, I will do the work I am called to do and I will do so in complete and in absolute gratitude.

A few months later, Naked Goat was established with Cactus becoming the first signature scent. I've watched you fall in love with her over and over again.

May we all reconnect to the free spirited soul we used to be, fill our days with curiosity and create with passion.

For you.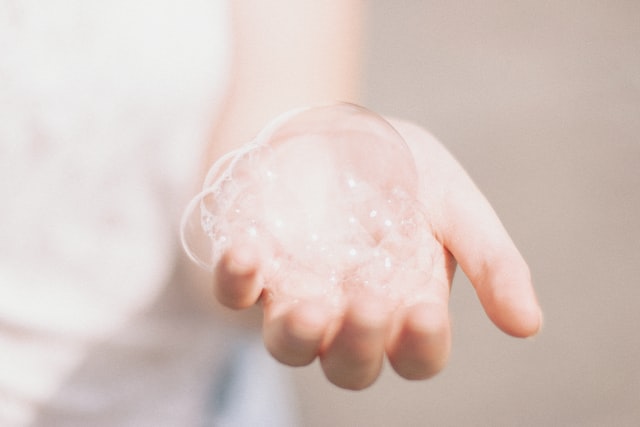 Gratitude Gifting is starting early this year.
Read more
Each Summer I spend dreaming up our Holiday gifts, by Fall they are well into production. Our Trifecta event is by far my most favorite because we get to celebrate you, say thank you for another...
Read more